Written by Harrison Campbell
Directed by Lesley Miller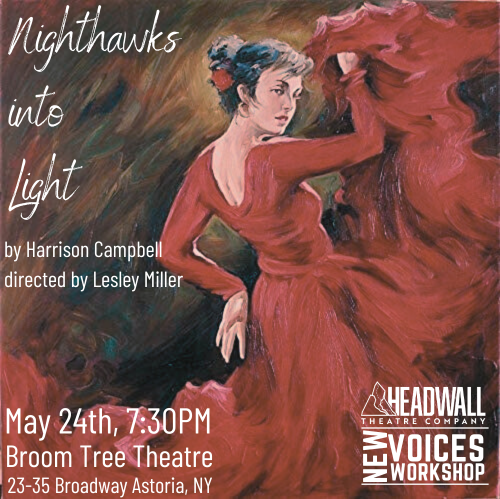 We are so happy to announce the final reading in our annual Winter/Spring New Voices Workshop: Nighthawks into Light, written by Harrison Campbell and directed by Lesley Miller.
Ed and Jo Hopper are two struggling painters with vastly different ideas of success. As Jo prepares for the exhibition that could make or break her career, Ed grapples with the fact that he can't seem to sell a single painting. As tensions rise and the true intentions of the two artists are revealed, a chance discovery threatens to expose the lies and deception that have been keeping their relationship afloat. With everything on the line, Ed and Jo must confront the cost of their success and decide what matters more – love or glory.
Please join us as we celebrate and give a home for new writers to have their voices be heard in our wonderful Queens community.