Headwall Theatre Company's mission is to build a theater community in Queens where everyone feels like they belong and are needed.
In these polarized times, we are committed to producing plays that nurture healing, build empathy and let people know they are not alone. We work to provide a collaborative and safe environment where all voices are heard, so that as artists, producers and audience members, we can all grow, learn and lift each other up. We believe that artists are uniquely equipped to face society's challenges like climbers face a headwall: straight on.
As long as you are following your passion with good intentions you will most likely end up where you are supposed to be.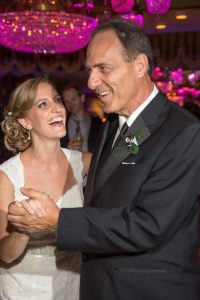 I started this theatre company in August of 2018. I was deeply moved by the death of two people I greatly admired. My former high school theatre director Jodi Davis and the director of the theatre program I attended at East Carolina University, John Shearin. I had departed from theatre for a while to pursue fitness training when the deaths of the two most influential people in my life made me realize that what I truly love is theatre and always will. So I started a theatre company. I was telling my Dad I wanted to find a name that fits what I was trying to get out of the actors and WHY I chose to start a theatre company. Words like: risks, vital, "do the scary thing" would come up and they were inevitably taken or just didn't work as a title. Then my father, who spent his younger years as a mountaineer said: what about Headwall? I was like, what the heck is that?! And when he explained how it is often the steepest and most difficult part of a climb and you have to figure out a way to get past it. It finally clicked.
In theatre, one can break down barriers, feel the emotional lives of others, express one's deepest feelings, and open one's heart. On stage, a lifeless costume on a coat rack becomes a reflection of the world around us because of the people who wear them and the others who assist them. I have come full circle. — Michelle Orosz
Where there is teamwork, collaboration, and friendship, amazing things can be accomplished.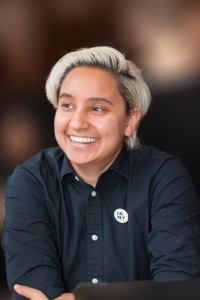 Nimrun Dhillon is a huge part of Headwall's history. When the pandemic hit and we went quiet to process it all, Michelle had to decide whether to keep the company going or throw in the towel. A deciding factor was when Nim stepped in and worked hard with Michelle to secure non-profit status for Headwall. Nim also created our website and logo, and has increased Headwall's reach through innovative marketing techniques. Michelle met Nim through a job listing for a stage manager intern for Headwall's winter 2020 production. Nim had never done that role before, but Michelle wanted to take a chance, and she is glad she did. Her energy, commitment, patience, ability to jump in and do a little bit of everything, and to offer up really sound suggestions, made her a valuable member of the Headwall team at a critical time. Nim helped launch our company into its current phase of growth. Michelle is forever grateful to her and she will ALWAYS be valued for what she did for Headwall.