Written by Brian C. Petti
Directed by Brian C. Petti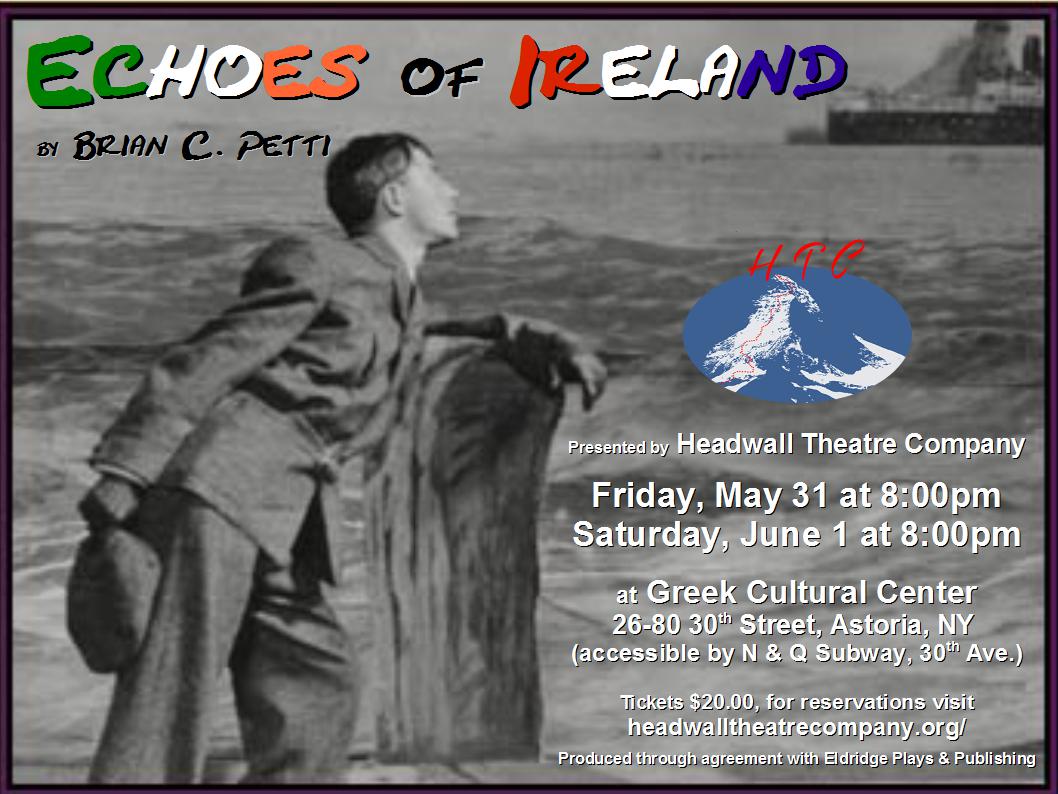 The sweep of the Irish experience from County Cork to New York City is on display in Echoes of Ireland.
Echoes of Ireland is a series of inter-related monologues that follows the saga of a single Irish family from County Cork in 1860 to 2001 New York City. Beginning five years after the end of the potato famine in Ireland, Echoes follows the Cunyngham clan through their journey across the ocean to the ports of Manhattan, through the lowly existence of immigrant life in the States, to the assimilation and rebirth of their family as American citizens who never forget from whence they came. The journey is part tragedy, part comedy, part history lesson and all undeniably human.